Newsletter, July 2019
Let's not mention the weather.  We are off to Islay for our annual sojourn there. This time for just a week with my daughter and her family.  For the past 50 years it has been one of our favourite destinations.  Now my daughter has taken it for the grandchildren.  They get so much freedom there compared with Singapore where they presently live.
The above image was taken in the 1976 Scottish Rally. Brian Culcheth's Triumph TR7  with Johnstone Syer – notice that the engine exploded while in mid air.——————————————————————————————————————————————————————
V.S.M.A. Reunion – Friday, 25th October 2019
Although it is about 15 weeks to our 7th Reunion, entries are slowly coming in.  As I mentioned in an email I have amended the Entry Form to allow you to fillet in online and email it back to me, provide you have paid the monies to the VSMA bank account by BACS (which I am assured by Chairman Jimmy is very easy)!  The VSMA Bank details are on the Entry Form.
As to the Reunion its self we have managed to get Brian Culcheth as our Principal guest.  Those in the rallying side of our sport will remember that he had an amazing career, and is said to be a good after-dinner speaker. In addition to this attraction we have managed to acquire three vintage Rally cars (70's to 90's) for display in the reception area of the Reunion, along with the usual display motorsport boards.  It all looks good.  So, if you haven't managed along before give it a try – you will be certain to enjoy what's offer PLUS meet up with old friends.  Here are the appropriate "Regs and Entry Forms" to download, along with details on how to book accommodation in the Hotel if you are considering staying-over for the night.
2019 Reunion Regs.    2019 Reunion – Entry Form.    2019 Hotel Info
——————————————————————————————————————————————————————
New Members:
I am delighted to welcome Ian McRae, Gartcosh, Lanarkshire to membership of the Association.  As usual, some details on his Motorsport career can be found on clicking his name in the "Members List" on the website 
——————————————————————————————————————————————————————
New Email addresses:
Ken Rundle's email address is now :   krundle009@gmail.com
——————————————————————————————————————————————————————
To make you smile again (I hope) but please don't take it to heart!
Love this Japanese Doctor!
Q:  Doctor, I've heard that cardiovascular exercise can  prolong life.  Is this true? 
Heart only good for so many beats, and that it… Don't waste on exercise.  Everything wear out eventually. Speeding up heart not make you live longer; it like saying you extend life of car by driving faster.  Want to live longer?  Take nap.
Q: Should  I reduce my alcohol  intake?   
Oh no.  Wine made from fruit.  Fruit very good. Brandy distilled wine, that mean they take water out of fruity bit so you get even more of goodness that way.  Beer also made of grain. Grain good too. Bottoms up!
Q: How can I calculate my body/fat ratio?
Well, if you have body and you have fat, your ratio one to one.  If you have two body, your ratio two to one

.
Q: What are some of the advantages of participating in a regular exercise program? 
Can't think of one, sorry.  My philosophy: No pain…good! 
Q:  Aren't fried foods bad for you?    
YOU NOT LISTENING!  Food fried in vegetable oil.  How getting more vegetable be bad?
Q: Will sit-ups help prevent me from getting a little soft around the middle?
Oh no!  When you exercise muscle, it get bigger.  You should only be doing sit-up if you want bigger stomach.
Q:  Is chocolate bad for me?  
You crazy?!?  HEL-LO-O!!  Cocoa bean!  Another vegetable!  It best feel-good food around!
Q:  Is swimming good for your figure? 
If swimming good for figure, explain whale to me.
Q:  Is getting in shape important for my lifestyle?  
 Hey! 'Round' is shape!

 

Well… I hope this has cleared up any misconceptions you may have had about food and diets.

And remember:

 

Life should NOT be a journey to the grave with the intention of arriving safely in an attractive and well-preserved body, but rather to skid in sideways -Chardonnay in one hand – chocolate in the other – body thoroughly used up, totally worn out and screaming "WOO-HOO, what a ride!!" 

 AND…..

 

For those of you who watch what you eat, here's the final word on nutrition and health.  It's a relief to know the truth after all those conflicting nutritional studies. 
The Japanese eat very little fat and suffer fewer heart attacks than Brits.

 

The Mexicans eat a lot of fat and suffer fewer heart attacks than Brits.

The Chinese drink very little red wine and suffer fewer heart attacks than Brits.

The Italians drink a lot of red wine and suffer fewer heart attacks than Brits.

The Germans drink a lot of beer and eat lots of sausages and fats and suffer fewer heart attacks than Brits.



CONCLUSION: 
Eat and drink whatever you like. 
Speaking English is actually what kills you.——————————————————————————————————————————————————————
These pictures pretty much capture our new reality.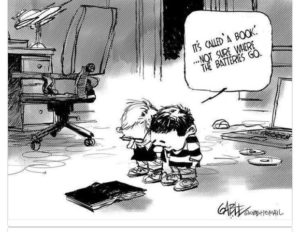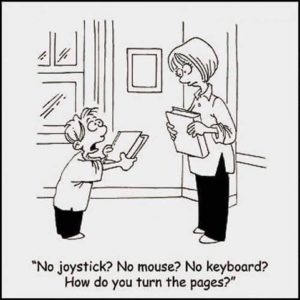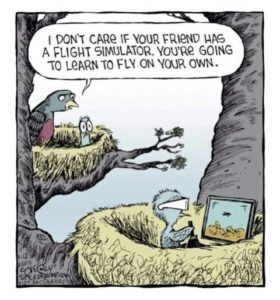 ——————————————————————————————————————————————————————
That's all folks………………. !                          Stuart Parker, July 2019                                                                                   Back to top
Remember, older news items can be found in the "Archived News Items" page.  We would welcome additional photographs for any of the pages, but in particular we would love to be able to insert "mug shots" of people on their own page.  This would let other members put a face to a name.   So, if you have not already done so, dig out a recent photograph of your self and send it to me (in digital format by email or send the original by post which I can copy and return to you).