Xmas will soon be here, so just a few words of cheer!  I felt the above image of Sandy and Logan Morrison in the 1962 Monte Carlo Rally was perhaps quite appropriate. We have had 3 new members since the last Newsletter –
Clicking on one of the above will reveal their details.
——————————————————————————————
14th Annual General Meeting – 7th December, 2018        –  

   
This was again in Tunnock's Uddingston premises, curtesy of VSMA member Boyd Tunnoch.  As usual, it was a very brief and unremarkable affair. There were 19 members in total who managed to attend! As expected, there was no change in the Board of management, the following being re-elected to join standing Ordinary Board Members Duncan paterson, Barry Crichton, Ian smillie and Donald Gordon.
Chairman – James W. McInnes    
Vice-Chairman and treasurer  –  Robert Bailie 
Secretary  –  Stuart S I Parker
Ordinary Board Members  –  Mid Bruce, Charlie Young, Adele Paterson and Hugh MacKinnon
Following reports from the Chairman and Secretary, Treasurer Bob Baillie confirmed that our financial affairs were quite in order, and he went on to describe what was in store for us in the Spring Run in April.  In particular he stated that we would be more than impressed with our proposed visit to M-Sport in the Lake district.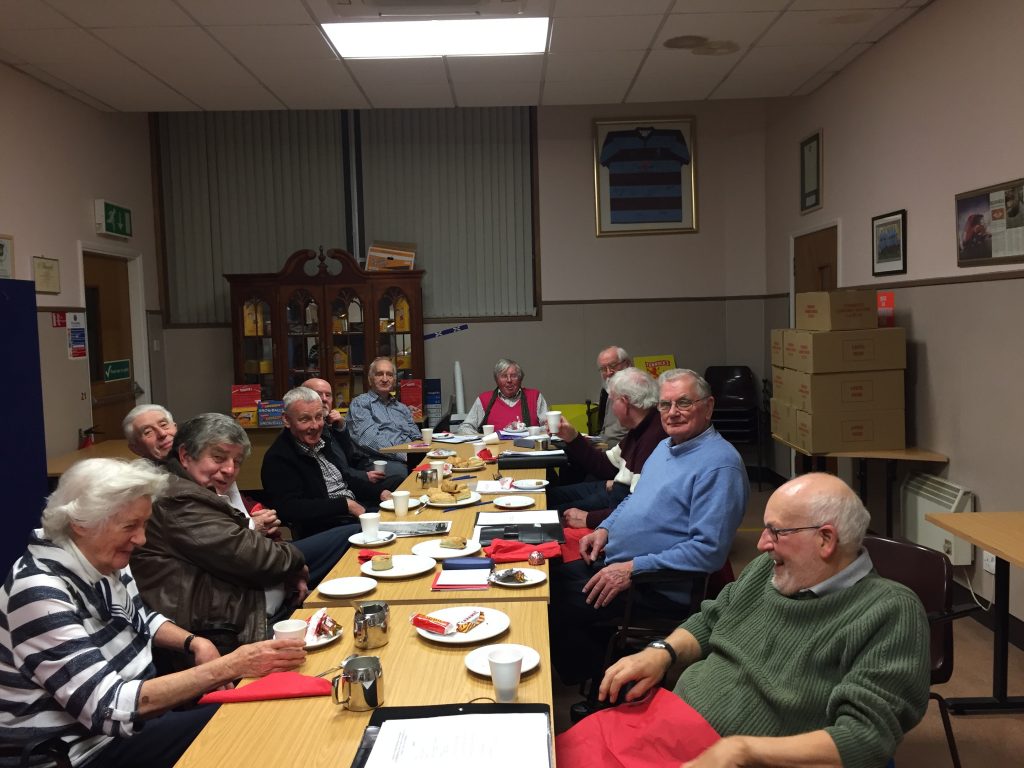 Chairman Jimmie closed the meeting with a thanks to all for attending and also to Tunnock's for providing an excellent repast (as usual)!
——————————————————————————————
MG Car Club (Caledonian Section) Film Night
Following last year's enjoyable evening Nancy Crichton of the MG Club has invited our members to their 3rd Film Night at Kirkintilloch Golf Club on Thursday 24th January from 6.30-9.30pm. The Golf Club are providing a light meal for £6.50 with a choice of Fish and Chips Lasagna or Macaroni Cheese with tea/coffee. We are cordially invited to join them. The instructions on their website (www.mgcaledonian com) are quite explicit for non members.
——————————————————————————————
Finally, Bill Bar sent me an amusing YouTube video clip which I think will bring a smile to your face PLUS a happy feeling at this time of the year!
——————————————————————————————
Stuart Parker, Secretary V.S.M.A.