Hello there,
We have had only a few comments regardng the new website – all good thankfully!   However no images or articles from members!  One waits in hope!  If you feel you have something that would interst members don't hesitate to send it in.  The next VSMA event is the forthcoming Autumn Run in October (see details below).
---
Here are few changes of members details since the last update, however, I'm not sure if I have sent these amendments below to you earlier?  All can be found in the Members List.
New Addresses:
John More and Jim McGaughay
Email Address changes:  
---
Deaths which you might not be aware of:
Helen Morrison wife of Sandy died on Friday 6th July.
Anne Melvin, wife of John died in September 2017 having being in care for past 3 years.

 

Anne was a co-driver/navigator in John's early days of Rallying.

 

Indeed they won the R.S.A.C. husband and wife prize in a pre-special stage Scottish rally in the 50s.

 

She had a quiet family-only burial in Eaglesham.
---
New Members: 
I am delighted to welcome this new member into our fold:
John's details can be found in his profile in the  Members List.
---
2018 Autumn Run – Sunday 7th October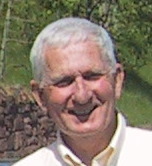 Put the above date in your diary for another event being run by Charlie Young:
……..In an effort to encourage enthusiasts from more northern and eastern locations, the event will start in Perth and finish in Kilsyth covering some 70 / 80 miles between venues – most in glorious Perthshire.
Food will be available at the start and finish venues.
Regulations and Entry Form will be sent to previous entrants, but here are two PDFs of the Releveant documents.  They will also be posted to the Caledonian Classic & Historic Club website.
2018 Autumn Run Regulations 2018 Autumn Run Entry Form
Further details are available from the Secretary of the Meeting:-
Charlie Young
1 Sandhead Road
Strathaven
ML10 6HX
Tel: 01357 521696 / 07955 905441
charlieyoung2009@sky.com
---
Interesting YouTube Video:
Here is a video taken from films shot in New York in 1911 with an added sound tract.  Some marvellous old cars, etc. Enjoy
---
Some Amusing Items:
Here is a Youtube I received to day wihich I found engrossing  –  The Lucky Yellow Marble – it seem to go on and on.
No Newletter would be complete without some funnies from our "Beloved Leader"!!
 Dublin's contestant in an international quiz was waiting for his first question.  
 "First, what is your name and occupation?"  The compere asked.   "Pass" came the reply.
———————————————————-
 Casey….."if you can guess how many chooks I have in my bag, you can have both of them."   "Three?"  suggested Shaun.
———————————————————-
O'Toole was coming through the customs at the airport carrying a large bottle.
"What have you got there?" said a suspicious customs officer.  "Tis Lourdes holy water I am bringing home with me." said O'Toole.  The officer took the bottle and tried some.  "Why, tis Irish whiskey to be sure" he spluttered.
"Lord Bless Me!" said O'Toole, "another bloomin' miracle"
———————————————————-
 On his way home one right Regan dropped into the pub.
 The barman poured him a beer and asked if he wanted to be in a raffle.  What's it for?" asked Regan.
"It's for a poor widow with 13 kids," said the barman.
Regan shook his head.  "No good for me, I'd never be able to keep em."
---
Well folks, that's all for this Newsletter.  I wish you all well.
Yours aye
Stuart S I Parker,  Secretary, Veterans of Scottish Motorsport Association